Tea.ology is along Katipunan Ave right across Ateneo de Manila. The place was a little hard to find since we don't frequent the places up north. We've tried milk tea from different stores and were curious how this store was different. We decided to give it a shot, we think that it's good to try new things every once in a while :)
The place gives off a homey feel with the lighting and the comfortable seats. It's a good place to study or catch up with friends.
Here are the different drinks we got to try, we'll tell you about our favorites later!
After trying a couple of their drinks we were allowed to choose whatever we wanted from the menu to take home .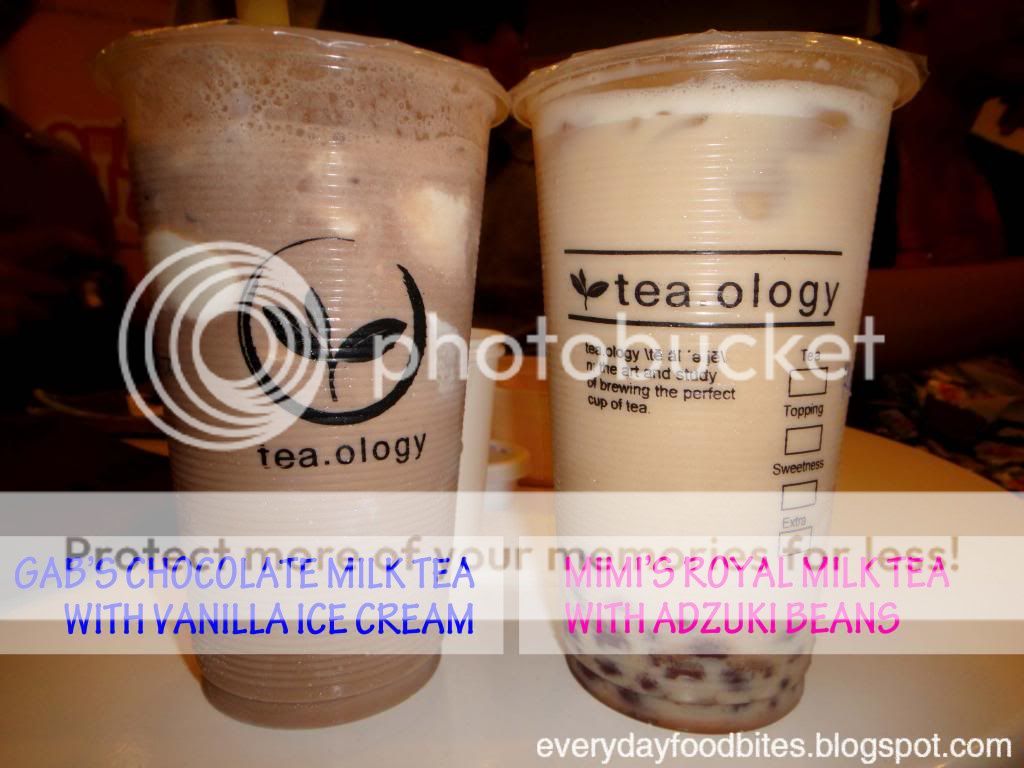 Like any other tea place they served finger food. But unlike the others, they serve chicken nuggets with BBQ sauce, Crispy Potato Puffs and Cheese Filled Hash Browns. We bought one order of the chicken nuggets and cheese filled hash browns to take home because they were pretty good!
These wonderful people attended to us during our stay there and we did have a great experience! Two of the three owners (the ones in black and white) were happy to answer our inquiries regarding how they make their drinks and what goes into concocting new flavors.
Tea.ology uses freshly brewed tea in making their drinks which ensures the really good quality. Our favorites were the Honey Cinnamon Milk Tea (warm), Frosted Chocolate Milk tea and their Dark Chocolate Milk Tea.
If you're aroud the area it wouldn't hurt to try something new so drop by Tea.ology! They are located at Xanland Place Condo, Katipunan Avenue, Quezon City.