Vietnamese cuisine has made its name in Manila through Aquaknox. This particular restaurant is known for their authentic Vietnamese dishes simplified and sold at affordable prices.
My favorite aspects of the restaurant were the high ceilings and the placement of tables and chairs. The decorations and the service was of a high end restaurant. The waiters were very polite and knowledgeable. They could tell us every ingredient that was being served to us.
They also serve wine and alcoholic beverages. I haven't tried them though but it looks like they have a bartender who serve drinks too.
While waiting for our food they served complimentary prawn crackers which you can have refilled if you say please ;)
Goi Cuon (150php) : Fresh spring rolls composed of chives, prawn, lettuce and and
This was one of my favorites! The noodles were chewy and the greens were crunchy and it was soooo good to eat with a little peanut sauce. It reminds me of the Chinese lettuce wraps that you also eat with peanut sauce.
The next thing we had was Goi Buoi Voi Tom Nung(185php): Pomelo Salad with grilled
shrimps, garlic, cucumber and asian basil. The salad as a whole was like a palette cleanser. It was really bitter when you indulge on the greens without the pomelo.
But don't fret! This nuoc mam (fish sauce) that came with it made it all better. Nuoc mam is salty and has this slight fishy smell that disappears when mixed with the salad. I wouldn't recommend eating the salad without it. But then again, you might just like it the way it is.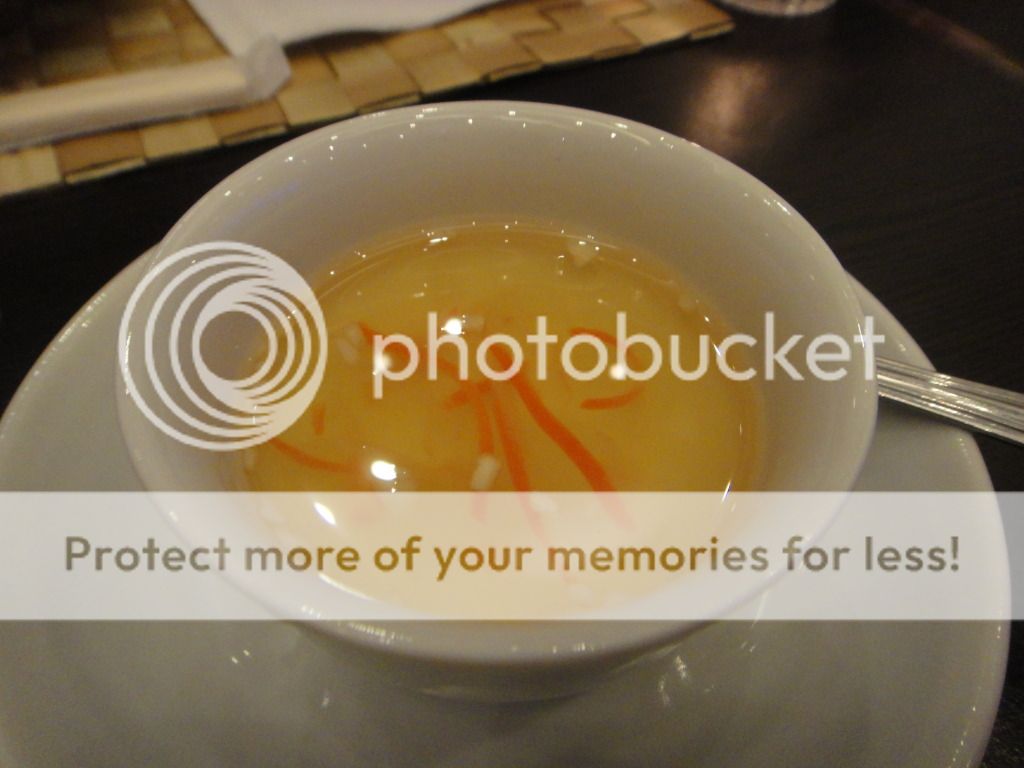 On to my favorite of the night! Ca Che Ko Tieu (285php): Succulent Catfish. It was my first time to try catfish and this dish has given a whole new meaning to succulent. This dish was simmered in caramelized pepper and fish sauce with green onions and bean sprouts. By the way, this isn't the serving size. I believe that the serving size would be good for 4-5 people if i'm not mistaken.
Mi Bo Kho (215php): Beef brisket stew with egg noodles. You can also have them serve it with rice noodles but you would call that dish Hu Tieu (215php).
Our last dish was
Cari Ga (285php) : Chicken curry seasoned with turmeric powder and served with potatoes, carrots, and onions. I'm not a big fan but that doesn't mean it isn't good. It is! I might like it more if the sauce was a bit thicker. But then again that's just me.